What is PERMESSO collective?
In a public space, PERMESSO collective offers passerby's an opportunity to access their inherent creativity in a welcoming and safe public painting studio. Through a process of meditation and intuitive painting, participants are invited to paint on a large mural canvas, re/connecting with the part of themselves that responds spontaneously and imaginatively. The experience can be a confronting, insightful, invigorating and ensouling creative process.
The founding members of PERMESSO collective, Rebecca Knaggs and Gisela Boetker are qualified facilitators with 25 years experience in education, creativity and art between them. As artists and creative catalysts, they paint alongside participants, creating in community.
The work of PERMESSO collective is ideal for conferences, festivals, corporate team-building exercises, launches and any event where an immersive, colourful, recalibrating experience is required.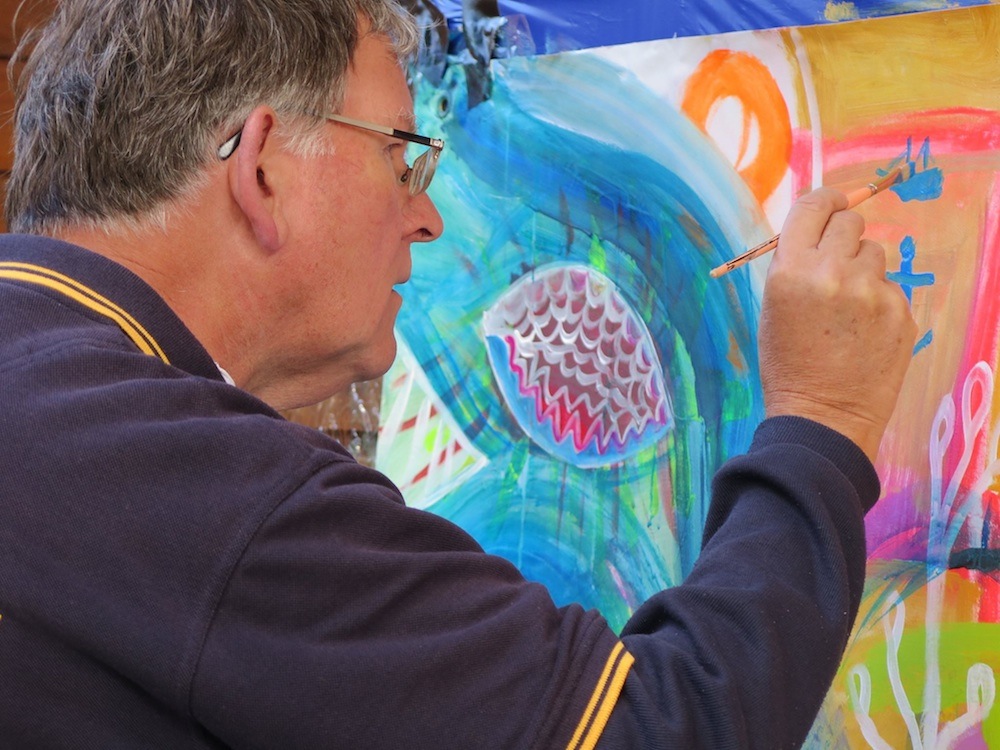 PERMESSO is the Italian word for permission.

PERMESSO provides a public space for participants to give themselves permission to act upon their creative curiosity.

PERMESSO originates out of the deep belief that we are all innately creative.

PERMESSO's primary intention is audience immersion, engaging community in creative expression.

PERMESSO is primarily concerned with the process of creativity, rather than the completed, final product of that process.

PERMESSO is committed to providing people, from every 'walk of life' the experience of accessing their own creativity.

PERMESSO is informed by the democratic modalities of person-centred expressive arts, performance art, public art and intuitive painting.
For more information, please go to:
e. permesso.collective@gmail.com
m. Bec 0432 027 092 / Gis 0421 407 004